Test Publisher News - Spring 2013
---
News and Information for the global testing/assessment industry
---
In this issue:
Special Edition of JATT Published
Assessment Security Options Document Published
Oman Delegation Meets With ATP Members/Leaders
E-ATP Plans for September Conference
ATP Session Presenters Predict Future
One of China's Pillars: Education -- ATP CEO Address
CASMA Summer Equating Workshop Scheduled
ATP Welcomes Members From Around the World
Senior Psychometrics Professional Wanted
---
Special Edition of JATT Published
Contributed by Chad Buckendahl, Editor of JATT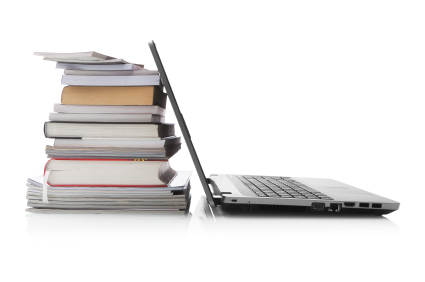 "We are pleased to announce the publication of a special issue of Journal of Applied Testing Technology (JATT) that focuses on applications of Evidence-Centered Design (ECD) in different sectors of the testing community. I would also like to extend a special thank you to Dr. Matthew Burke of AICPA and Dr. Lisa O'Leary of Alpine Testing Solutions for their contributions as guest editors for this special issue. In addition to an overview of the special issue by Dr. Burke readers will find four articles that span applications of ECD in K-12 education, higher education admissions, and licensure. We hope you enjoy the articles and encourage you to consider JATT as an outlet for your research." Read more
---
Assessment Security Options Document Published
By Jake Vogt, ATP writer

The Association of Test Publishers' (ATP) Security Committee announced the release of Assessment Security Options: Considerations by Delivery Channel and Assessment Model. The publication is a must-read for anyone who develops assessments or who oversees an assessment program. Read more.
---
Oman Minister of Education Visits Educational Centres in US/ Meets with ATP Representatives and ATP Members
In March Dr. Madiha bint Ahmed al-Shaibanyah, Minister of Education in Oman and visited a number of educational centres in the United States; particularly those specializing in educational evaluation. The Minister's delegation included a number of specialists in the Office of the Establishment of the National Centre for Educational Evaluation and Examinations and the National Centre for Vocational Guidance, as well as specialists from the Directorate General of Information Technology and the Directorate General of Educational Evaluation accompanied the Minister of Education.
While in Washington D.C. the delegation met with ATP representatives including Dr. William G. Harris, CEO, Lauren Scheib, COO, Alan Thiemann, Esq., Legislative Counsel, and Ashok Sarathy, Past-Chair of the ATP Security Committee. Read more
---
E-ATP Plans for September Conference in Malta
The E-ATP Steering Committee is hard at work planning for the fifth annual Growing Talent in Europe: Gaining Advantage Through Assessment conference to be held 25-27 September 2013 at the Westin Dragonara Resort in St. Julians, Malta. Sponsorship is open! Click here for more information.
---
ATP Session Presenters Predict a Future With Real-Time Translation Services Among Other Innovations
By Jake Vogt, ATP writer
Five billion people talking on fifty billion devices with no language barriers between them…that is the future that Ron Lancaster and Matthew Poyiadgi, both from Pearson VUE, predicted for attendees of their session entitled "Future Impact: How Technology is Changing the Way We Learn and Live" presented at this year's Innovations in Testing Conference held in February. The presentation discussed contemporary technological trends such as the proliferation of smartphones and the expansion of internet access, illustrating the global changes those trends are triggering in lifestyles and attitudes that are upending contemporary models of business, education and assessment. Read More.
---
One of China's Pillars: Education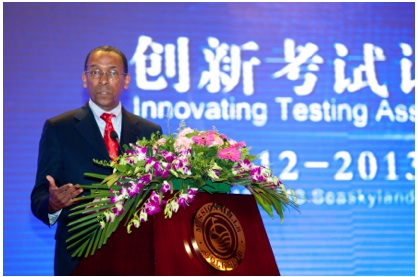 On the 27th of February 2013, ATP CEO Dr. William G. Harris, gave the following speech for the conference of ATP Member Seaskyland at Mission Hills, Dongguan (东莞市), China. Following is the transcript of Dr. Harris' speech. Read speech here.
---
CASMA Summer Equating Workshop
A more intensive and extensive workshop than a one-day session on equating will be offered by CASMA, June 24-28, 2013. Visit the workshop web page for details: http://www.education.uiowa.edu/centers/casma/conferences/2013-equating-workshop
Should you have any procedural, housing, or registration questions, contact Jennifer Jones at 319-335-5439. Workshop content questions can be directed to Bob Brennan, University of Iowa, at 319-335-5405.
---
ATP Welcomes New Members From Around the World
Since January 1 of 2013 ATP has welcomed a number of new members from various parts of the world: Empleos.net joins ATP from Costa Rica; Eduquity Career Technologies Pvt. Ltd. from India; Qpercom Ltd., from Ireland; Japan Third Party, from Japan; National Testing Service from Pakistan; C++ Institute from Poland; and, Golden LLC; Chicago Medial Training Center; EMC Corporation; and Zoomorphix Systems, all from North America.
---
Senior Psychometrics Professional Wanted
A Senior Psychometrics position is open at Ascend Learning, LLC. Check out this position and others in the ATP Career Center. For a discount rate on job listings, ATP members can log in and go to Member Discounts in the Members Only Section of the website.
---
In other News for ATP Members...
√ Look for the Operational Best Practices for Statewide Large-Scale Assessment Programs Version 2 out this summer with expanded chapters on technology and security.
√ ATP is seeking Nominations for the Career Achievement Award and the Award for Professional Contributions and Service to Testing Award. ATP Award Chair Reid Klion urges members to go online and learn about these awards and consider making a nomination. He reports that the process for making a nomination has been streamlined and can be done online. He added that the person being nominiated does NOT have to be an ATP member -- but the individual making the nomination DOES have to be an ATP member.
√ Did you know that as an ATP member you can download an OfficeMax discount card from the Members Only Section of the website. Login to the website, go the Member Discounts located on the menu on the left side of your screen. This will take you to the member discount page. Lauren Scheib, COO of ATP, reports that she downloaded the card, had it laminated for free at OfficeMax, and she receives discounts on items such as paper, ink and other office supplies whenever she shops at OfficeMax.