Join us May 26, 2022
12:00 - 1:00 p.m. EDT
Defeating Test Deceit: Practical Measures to Address and Mitigate Exam Fraud
Sponsored by PSI
The past year has caused disruption, introspection and change across many industries including the global assessment community. The Association of Test Publishers' (ATP) is excited to announce the continuation of the "New World of Testing (NWT)" Digital Series.This series showcases the assessment community's ingenuity to address unprecedented challenges as well as a myriad of concerns that we continue to face. These challenges and concerns touch all facets of the assessment enterprise. The NWT provides a forum for invited experts to share their knowledge and experience with the worldwide assessment community on these challenges and concerns along with other related topics. 
Join us May 26, 2022 from 12 noon - 1:00 p.m. EDT for the ninth webinar in this series: Defeating Test Deceit: Practical Measures to Address and Mitigate Exam Fraud
Tackling test fraud in our evolving and fast-moving digital assessment world means being able to rapidly move from detection to action. It also requires taking a more joined-up security approach across the entirety of your program – from exam development to operations. What actions should you take and when? What are the key considerations related to test security and the impact of test fraud as you navigate across all aspects of the assessment life cycle?
Join us for this webinar on May 26th, 2022 (12-1pm EDT), where a diverse panel of experts in program leadership, test security and data forensics will discuss everyday examples of taking action against test fraud. They will provide advice on collaborating with internal teams and share the full force they have employed to deflect and deter organized cheating in its many forms.
Moderator:
John Weiner, Chief Science Officer PSI Services
Speakers:
Kim Cohen, Senior Director, Credentialing, ISACA
Nicole Tucker, Director of Statistical Reporting and Analytics, PSI Services
Jeff Marsh, Manager of Test Security, Ascend Learning
Carl Bowman, Senior Vice President Exam Services, CompTIA
[Note: NWT events are available free to the staff of member and non-member organizations.]

Thank you to our sponsor for making this webinar happen!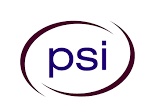 ---
In case you missed it
The Profusion of Collusion: Revealing the Latest Research on Collusion Risk Across Testing Modalities sponsored by Pearson VUE 
This webinar was held Thursday, February 24th, 2022 and is now available on the ATP Hub 
 Interested in Sponsoring a NWT Webinar?