WELCOME TO THE ASSOCIATION OF TEST PUBLISHERS' BOOKSTORE
NEW RELEASE!  
Assessment Security Options: Considerations by Delivery Channel and Assessment Model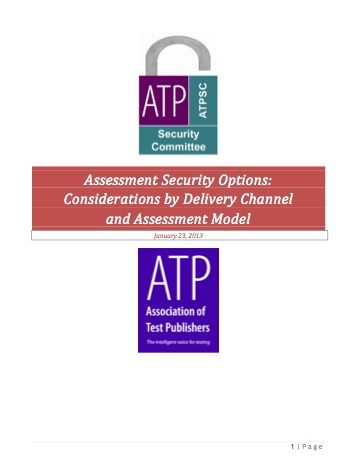 Assessment Security Options provides an overview of available delivery channels and assessment models, along with the procedures and best practices currently in use to enhance security across the different program options. The publication is divided into three sections with the first covering Security Threats and Risks; Exam Delivery Models; Exam Delivery Channels; and Practices to Enhance Security. Section two focuses on Data Forensics/Fraud Detection and Analytical Tools and Services. Section three focuses on Fraud Detection Items.
 ($10.00 nonmembers/ Order Here) 
[Members can log in and go to Guidelines and Surveys under the Members Only Tab and receive a free download.]
---
Other featured Publications from ATP:
Operational Best Practices for Statewide Large-Scale Assessment Programs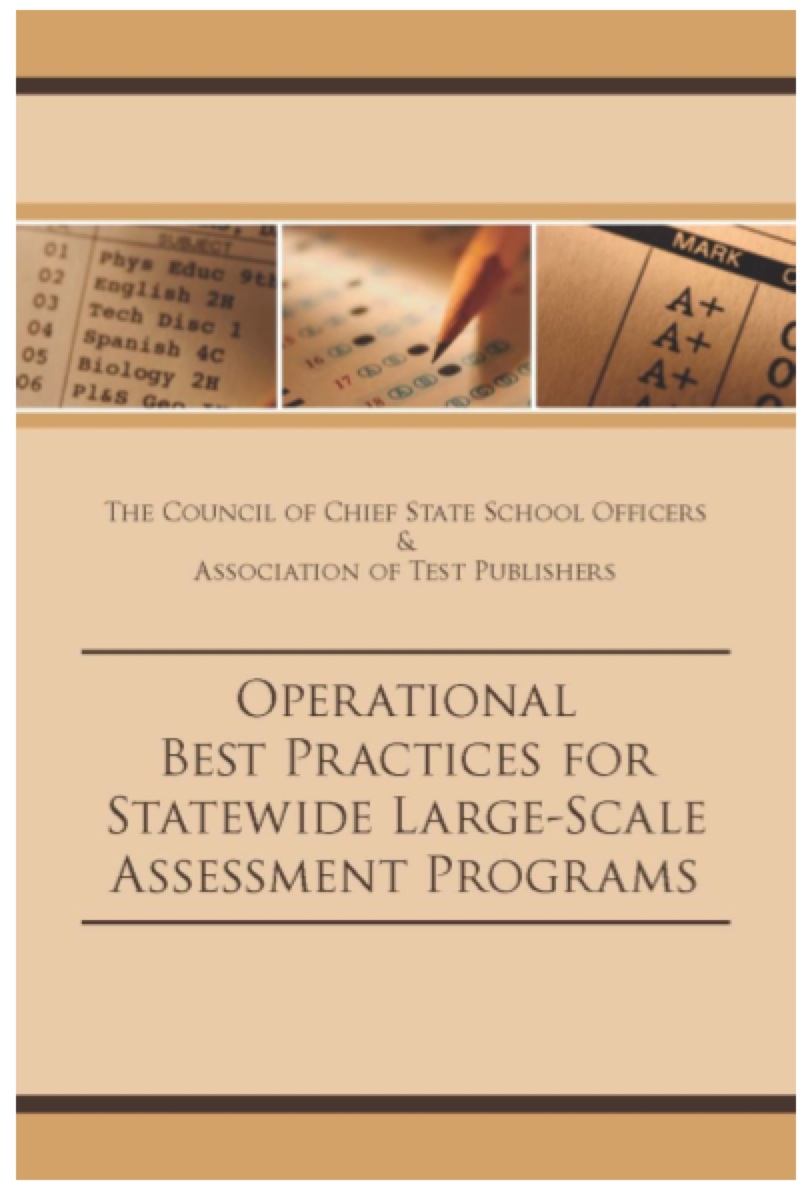 This document contains a comprehensive series of voluntary, non-prescriptive practices for use by both states and their contractors involved in managing and operating statewide testing programs. It covers all of the major components in the life cycle of such programs, including the procurement, development,
fulfillment, administration, scoring, and reporting, as well as major areas of concern such as test security and dealing with special student populations.
Click here to order: Operational Best Practices For Statewide Large-Scale Assessment Programs.
---
Model Guidelines for Preemployment Integrity Testing, 3rd Edition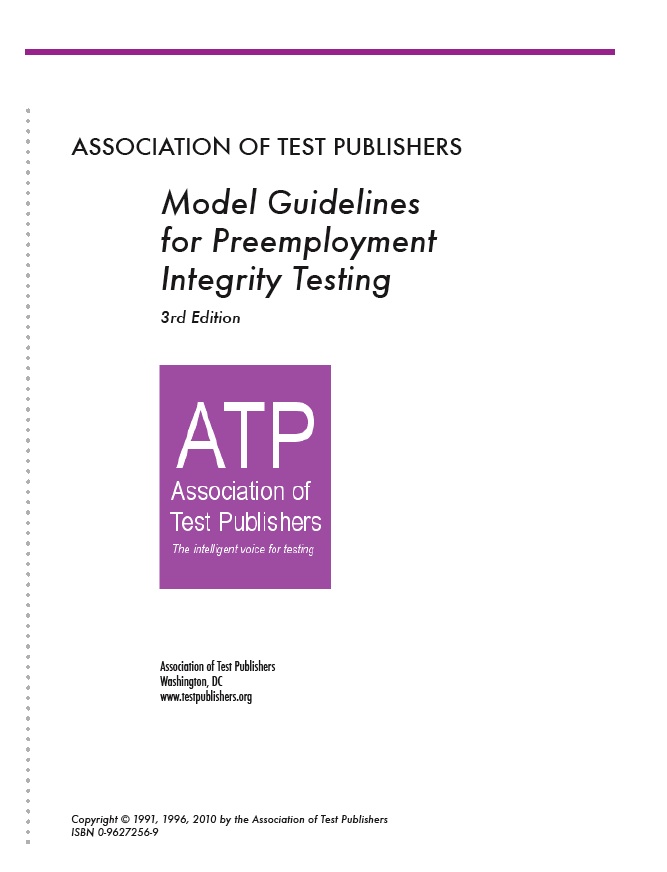 Model Guidelines for Preemployment Integrity Testing, 3rd Edition are relevant to organizations and professionals who are unfamiliar with preemployment integrity tests.  They should also prove useful to testing experts who want to stay abreast of the latest best practices related to this class of personnel assessments, The guidelines include an updated research section, which supports the validity generalization for integrity tests across a wide variety of jobs, settings, and organizations.  The research section concludes that properly developed integrity tests are not only effective in predicting counterproductive behavior in the workplace, but they are fair and helpful from a societal perspective.  ($20.00 nonmembers/$10.00 members)   Order Now    

OTHER PUBLICATIONS FROM ATP:
•Copyright Questions and Answers for the Test Publishing Industry
 •Copyright Questions and Answers for Test Purchasers
  •Answers to Questions About Tests
 To view complete order form or to order any ATP publications* click here: Publications Order.
[To order the Operational Best Practices publication you must click here: OBP Order and be directed away from the ATP website]